This is My Dorian Yates Page :

I'm very proud to present this page, because I had the unique opportunity to meet personally the best bodybuilder of the 90's, 6 times MR OLYMPIA winner . I had a bit of a chance meeting him one saturday morning in may 1998 in his GYM at Birmingham, UK. We talked about the bodybuilding and its recognition all over the world. I was very gladly surprised how warm Dorian met me. He didn't behave as if he was the god on earth, on the contrary - he was like an ordinary man to me, though I knew he wasn't. I took some free pictures of his GYM and Dorian himself and now I am glad to show those pictures to the world! Ladies and gentlemen, MR Dorian Yates :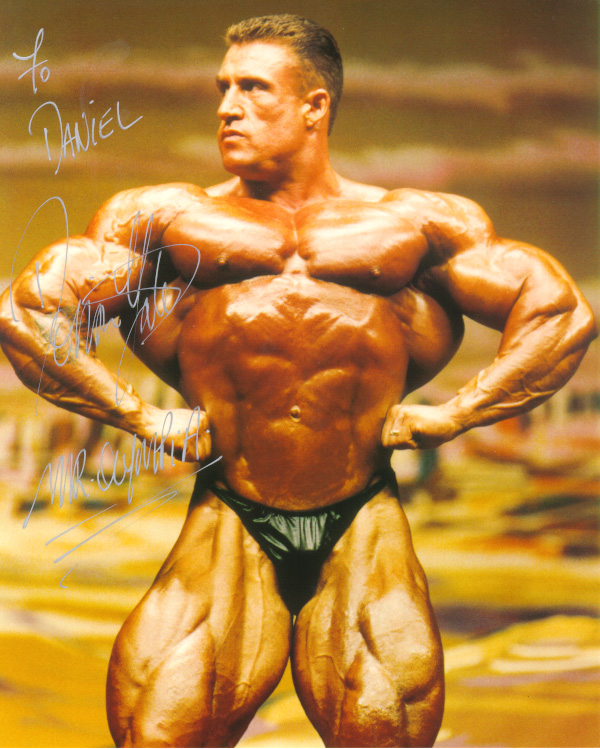 This is an authograph from Dorian for me.
---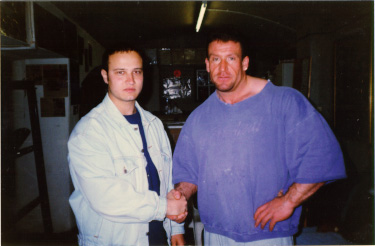 This is me and Dorian shaking hands.
---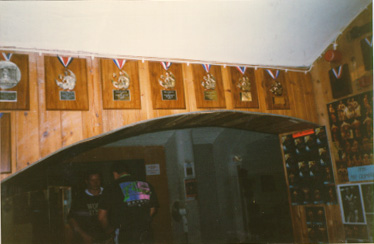 This is Temple Gym - Dorian's workout place.
---

All rights reserved to Daniel DJ